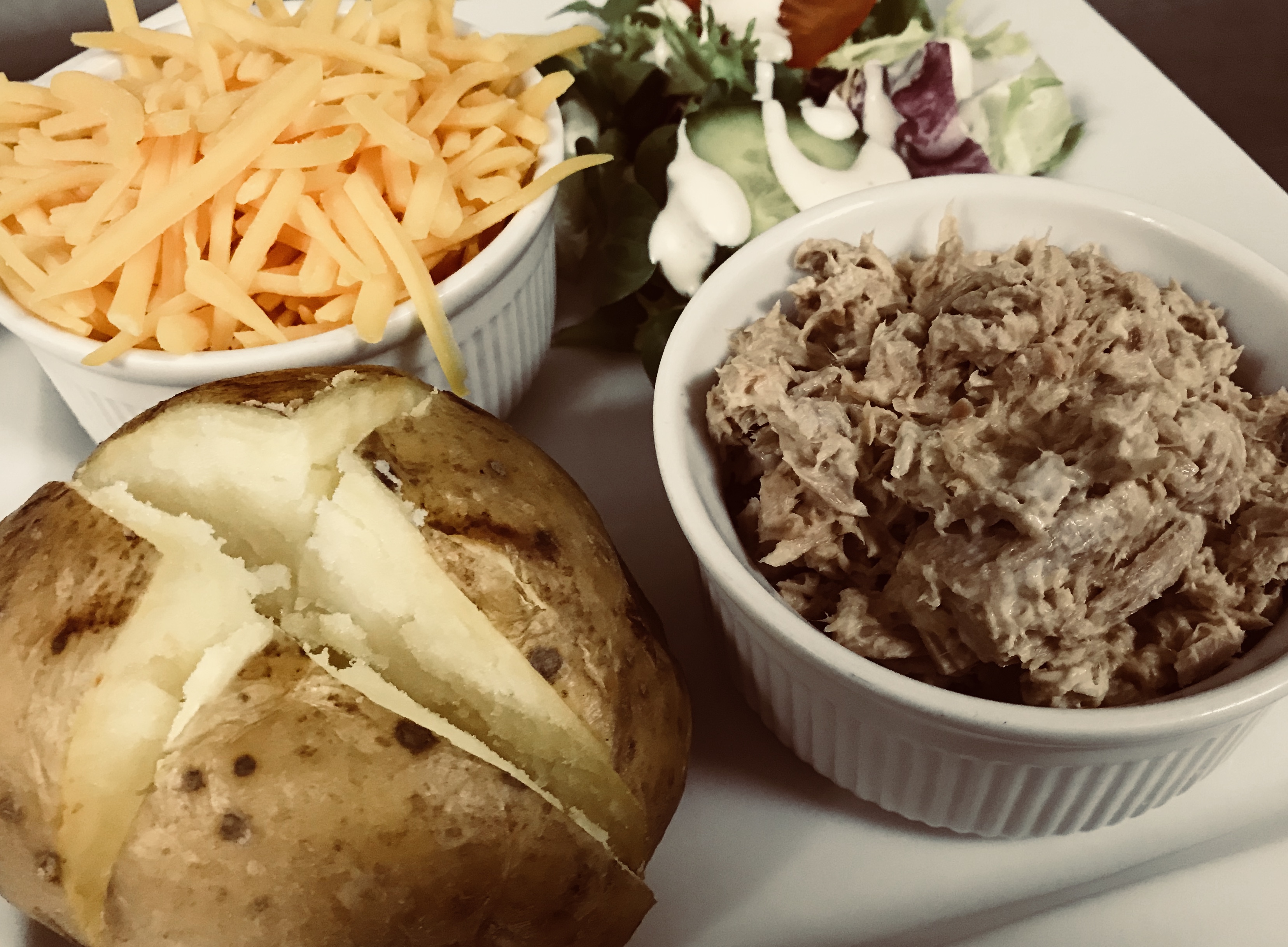 ---
FOOD SERVING TIMES:
Monday - Friday, 9:00am. - 9:00pm.
Saturday - Sunday, 9:00am. - 5:00pm.
---
MENU
Cold sandwiches & wraps
All served with a side of salad
Tuna Mayonnaise
£2.75
Ham & Cheese
£3.00
Ploughmans
£2.80
Chicken Mayonnaise
£3.45
Egg Mayonnaise
£2.45
Upgrade your sandwich to a toastie for an extra 30p!
Premier Sandwiches
All served with a side of chips or salad
BLT
£4.95
Golf Club - Three slices of bread, ham, cheese, chicken & salad
£5.25
Posh Fish Finger - Fillets of fish served in a warm bread bun
£5.25
Gourmet Beef Burger - 6oz beef burger served in a brioche bun with salad & cheese
£5.95
Gourmet Chicken Burger - Succulent chicken breast with a seasoned or
spicy crust, served in a brioche bun with salad
£5.95
Swap your chips or salad for a portion of sweet potato fries for just £1 extra!
Healthier Options
- all £4.55
Chicken & Bacon Salad
Sweet Chilli Salmon Salad
Feta Cheese & Olive Salad
Chicken Caesar Salad
Jacket Potato with Tuna Mayo
Jacket Potato & Beans
Jacket Potato & Cheese
Jacket Potato with Beef Chilli
Jacket Potato with chicken of the week
Speciality dishes
- all for just £6.25
Beef Chilli - Delicious beef chilli served with rice or nachos and cheese
Chicken Curry - Succulent chicken pieces in a traditional curry sauce, served with a choice of rice or chips
Lasagne - Your favourite pasta dish, served with a side of freshly prepared salad
Bangers & Mash - Three butchers sausages, served on a bed of creamy mash & gravy
Planning a private party at the Premier Lounge? Different buffet options are available which we can go through with you at your party consultation.
Find out more about our private parties.